KABRU - 288 CPU LINUX CLUSTER @ IMSc

Weather Forecasting by MM5 Model on Kabru
Kabru is one of the tall peaks in the Himalayan mountain range. At 7395m in the Nepal/Sikkim part of the himalayan range, it is one of the virgin peaks. As of April 15, 2004 it remains unclimbed by humans. Though it is a tall peak, it is nowhere near being the tallest peak in the Himalayas. Both these facts made us choose this name for our Linux cluster. The name sounds cool(!) too.

Kabru close-up at Sunrise
Picture Credit:
Shapiro
Kabru view from the Kanchenjunga side
Picture Credit:
Shapiro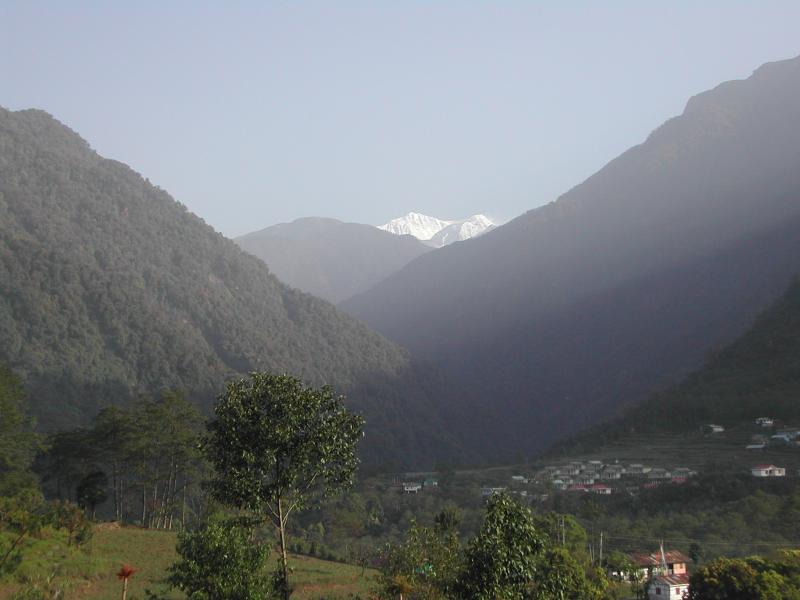 Our KABRU is a 144 node (Xeon DP) Linux cluster. Though it is a very fast supercomputer, it is not the fastest in the world. With a
sustained
performance of 1002.3 GFlops(reached on October 13th 2004) of
double precision
arithmetic it is the second fastest supercomputer in India and the fastest supercomputer in India belonging to an academic institution.
The Kabru Cluster
The final phase of the cluster with 144 nodes housed in six racks in 3-D torus topology of 6x4x6.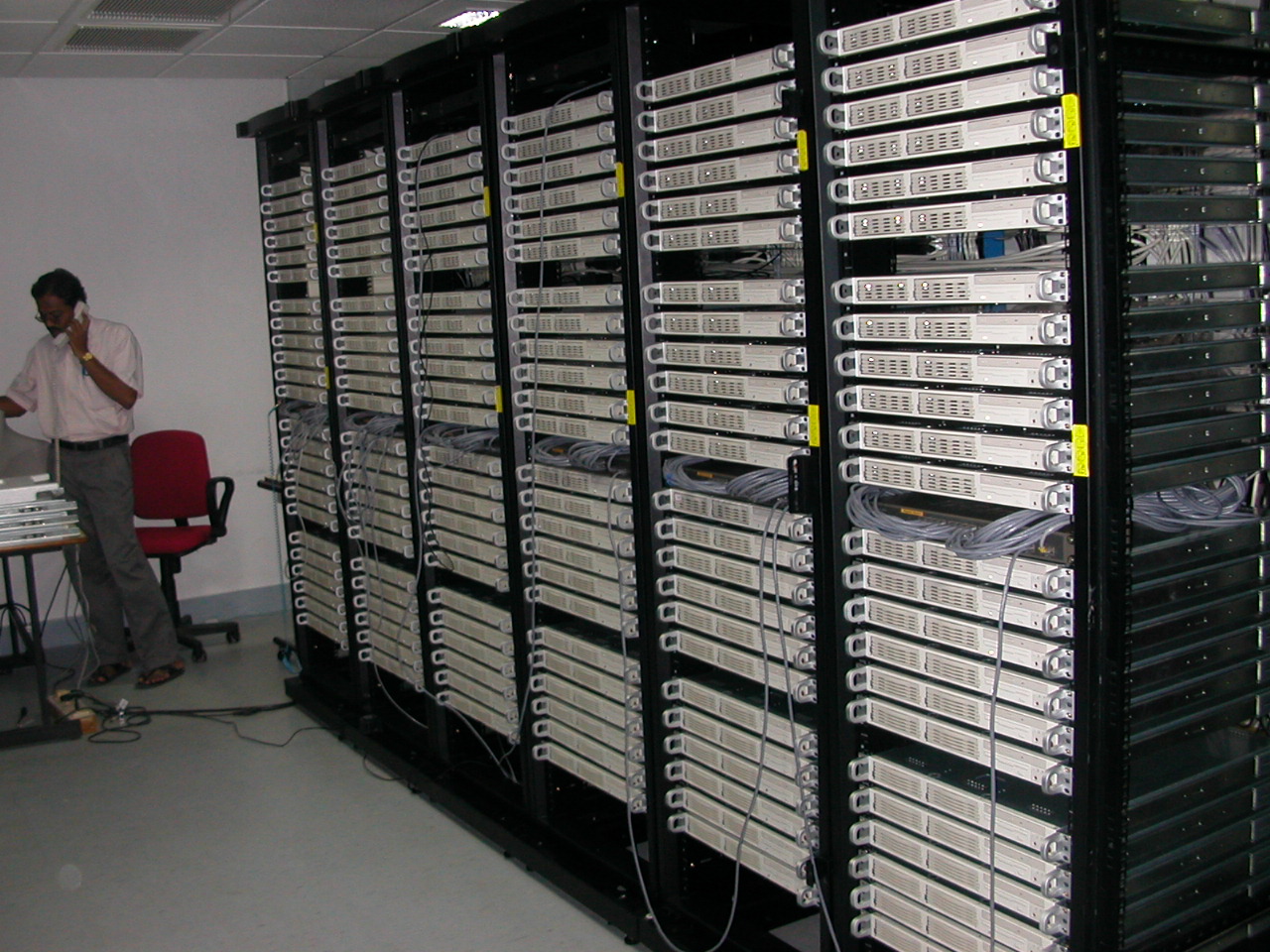 To learn more about our cluster you can click on any of the following links.

Cluster Configuration

Performance
Research
ILGTI
Team

Photos
Parallel School
Contact Us
Acknowledgements
Weather Forecasting by MM5 Model on Kabru
---