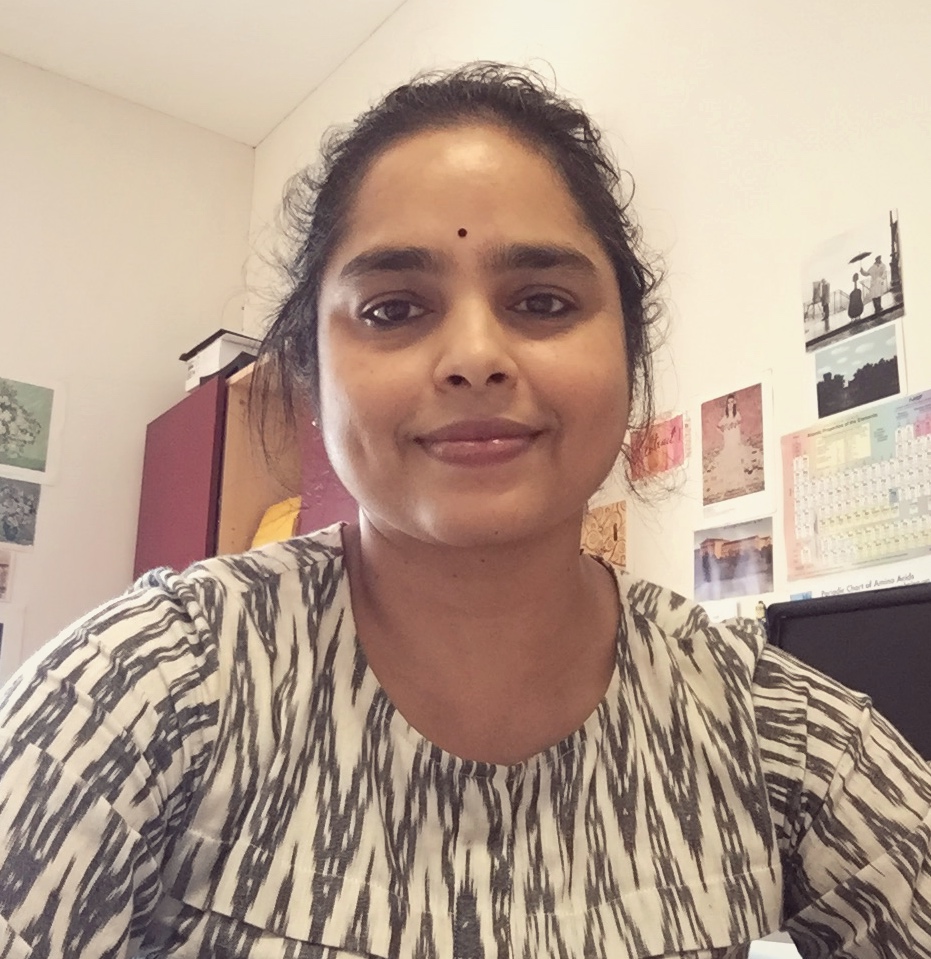 Satyavani Vemparala
Professor H
The Institute of Mathematical Sciences
CIT Campus, Taramani
Chennai 600113
Tamil Nadu, India

Email: vani@imsc.res.in
Phone: 91 44 22543257
Fax: 91 44 2254 1586

I work in the general area of computational soft condensed matter physics. Current research areas include:
Antimicrobial polymers
Polyelectrolytes
Water
Lipid Membranes
Protein structure and function
1994-1996: M.Sc. (Physics), University of Hyderabad, Hyderabad, India.
1998-2003: Ph.D. (Physics), Louisiana State University, Baton Rouge, USA.
2004-2006: Post Doctoral Researcher University of Pennsylvania, Philadelphia, USA.
2006-Present:Faculty, The Institute of Mathematical Sciences, Chennai, India.