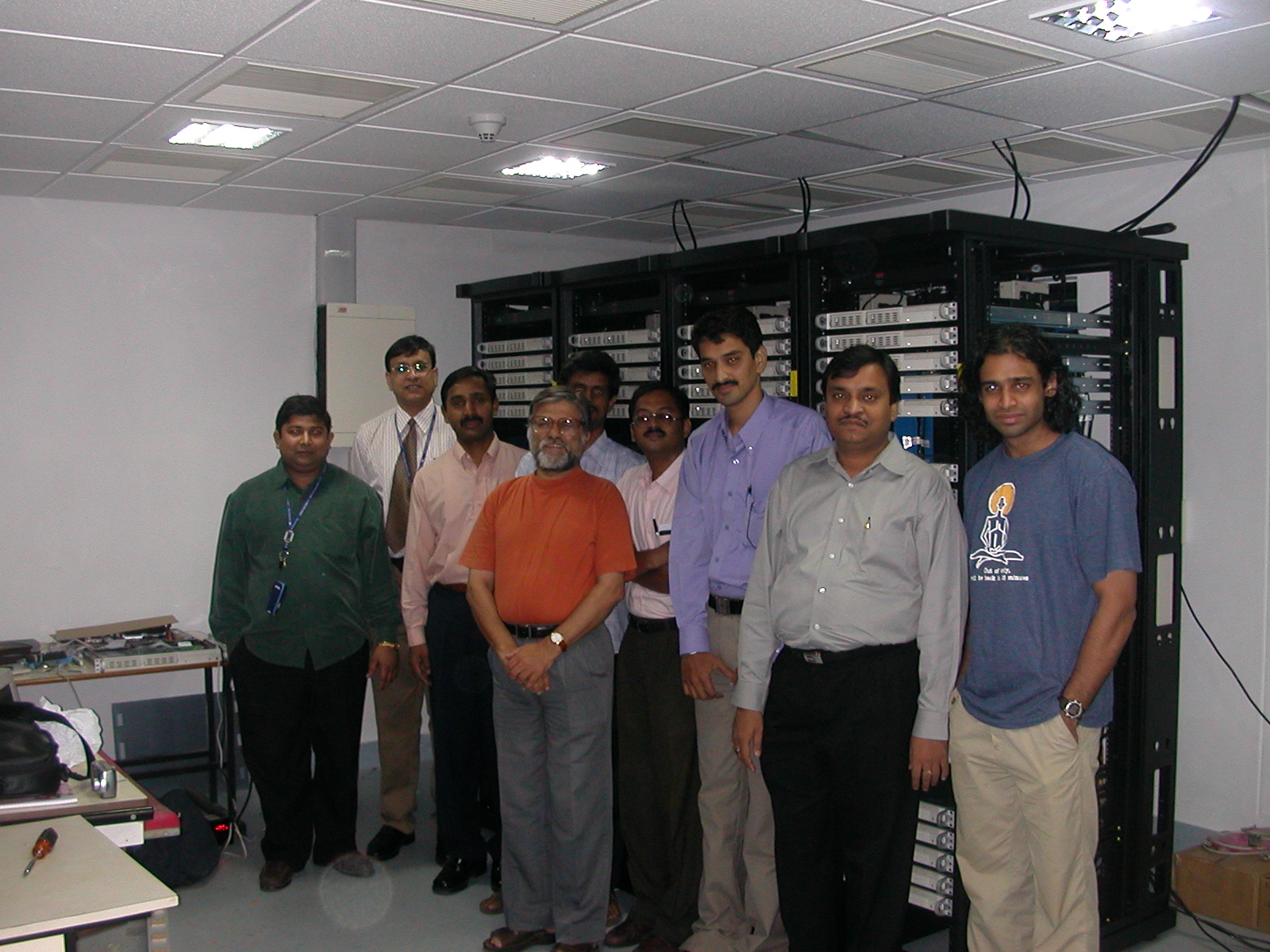 The team with the phase-II cluster(80+1 nodes) in the background. From left to right: Hemant Agarwal(Netweb), Sandeep Lodha(Netweb), Harish(Summation), N.D. Hari Dass(IMSc), Raveendra Reddy(IMSc), Eshwar Kumar(IMSc), Irfan Mohammed(Summation), Sanjay Lodha(Netweb) , Shyam Srinivasan(IMSc).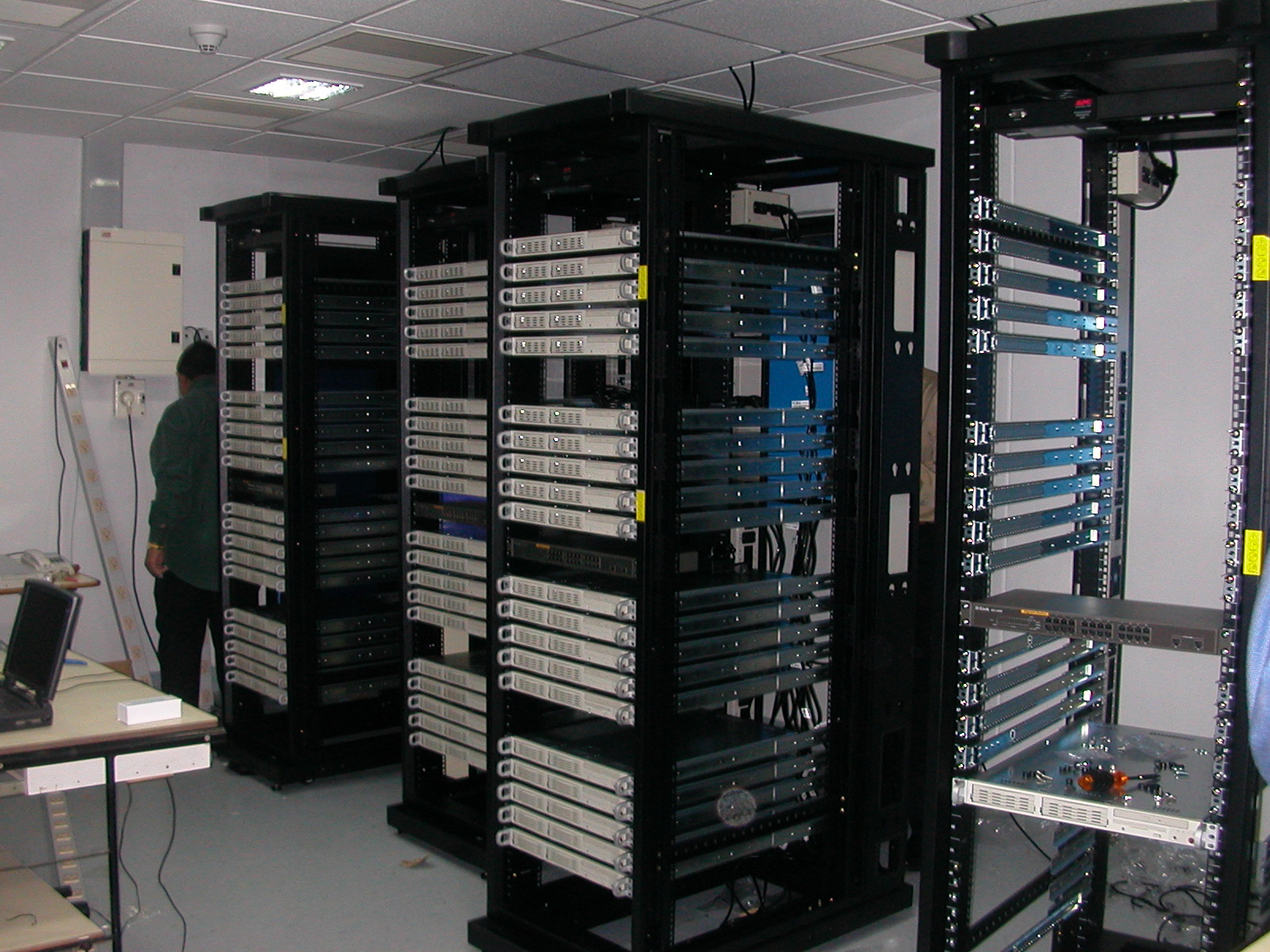 Phase-II in preparation.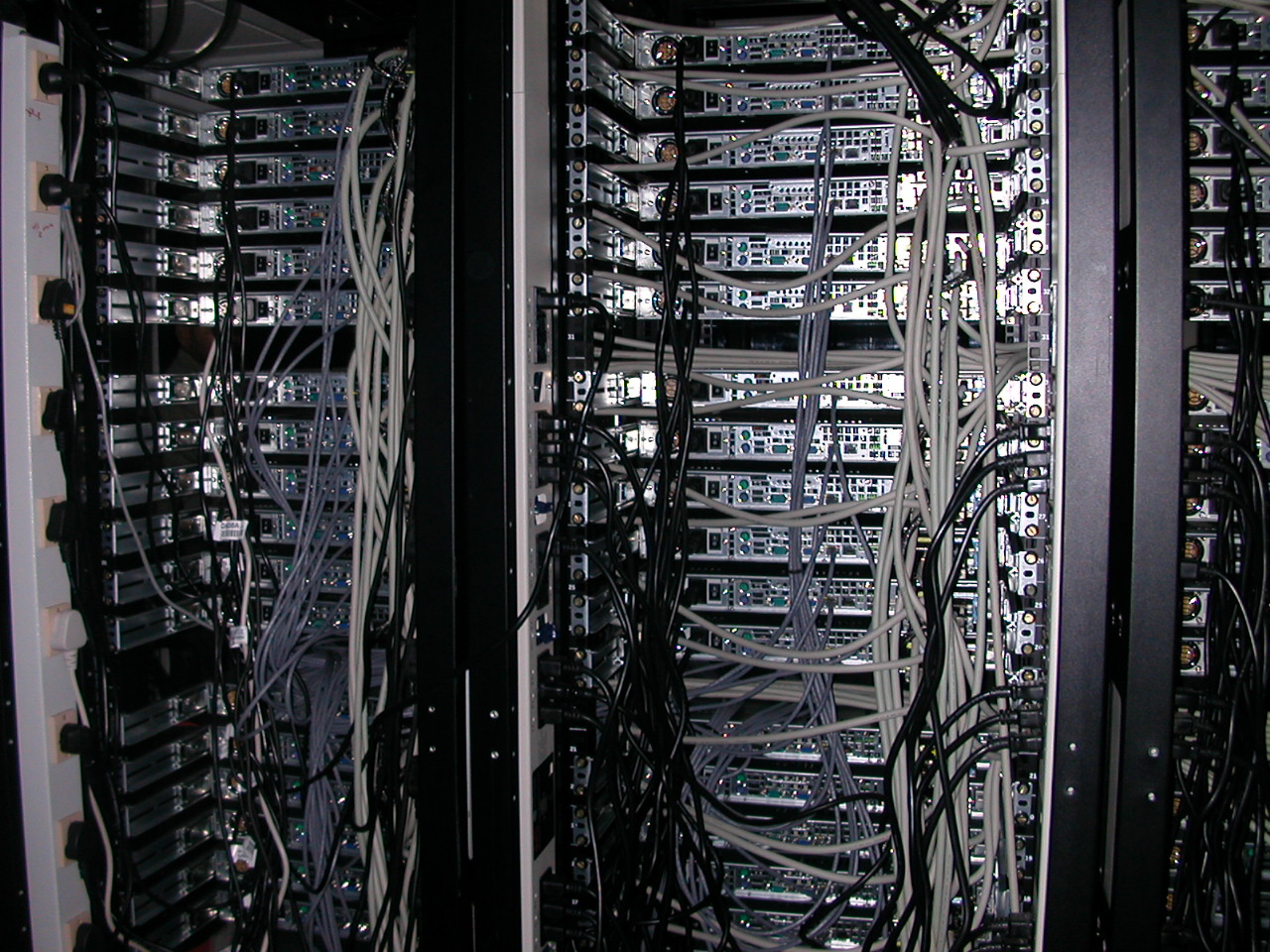 The 3-D cabling view of the final phase ( only two out of six racks shown)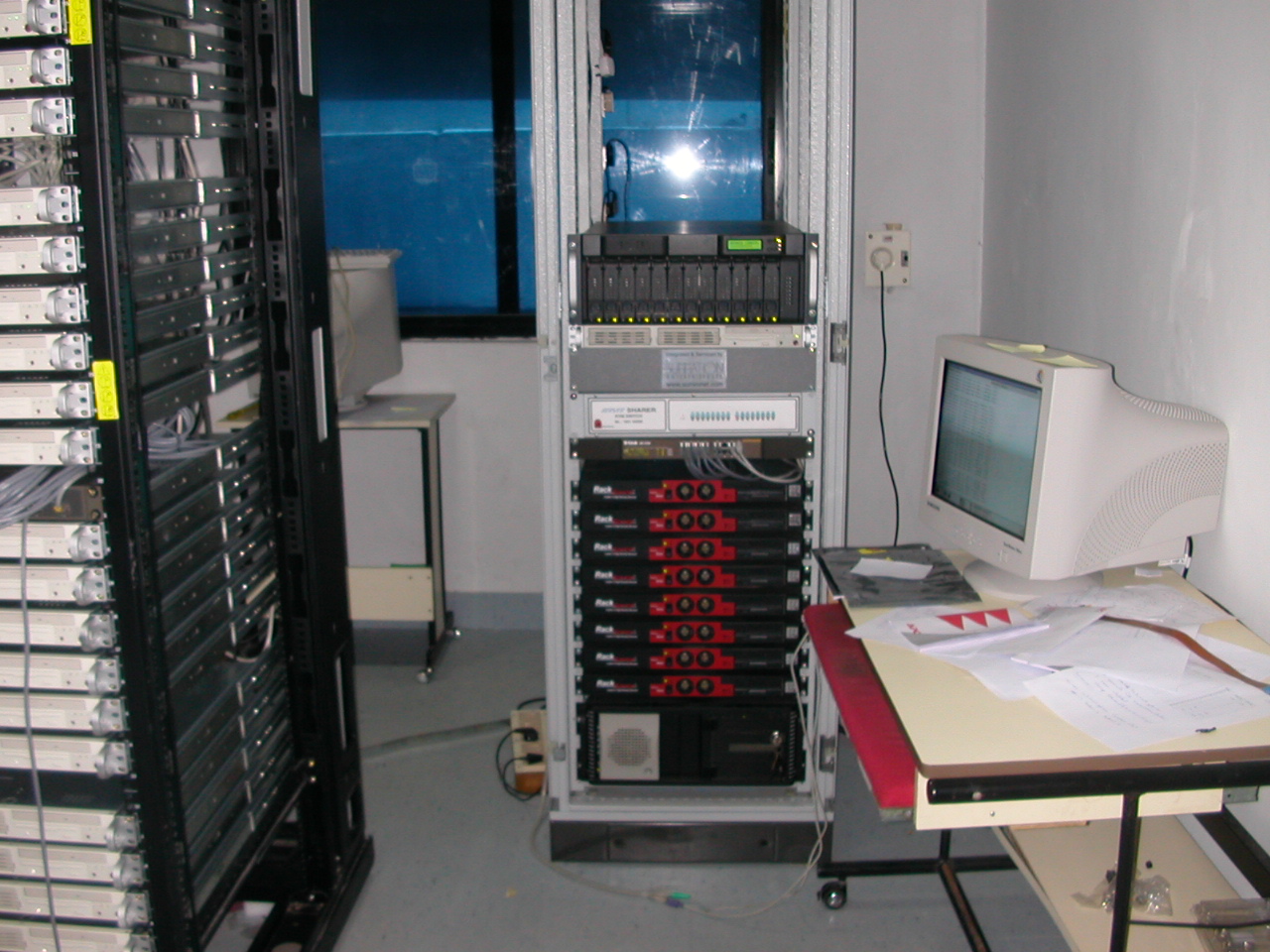 The 9-node pilot cluster with the 1.5 Terabyte Network Attached Storage on top.






Left to right: Harish, Irfan, Hari Dass, Knut Petersen (Dolphinics)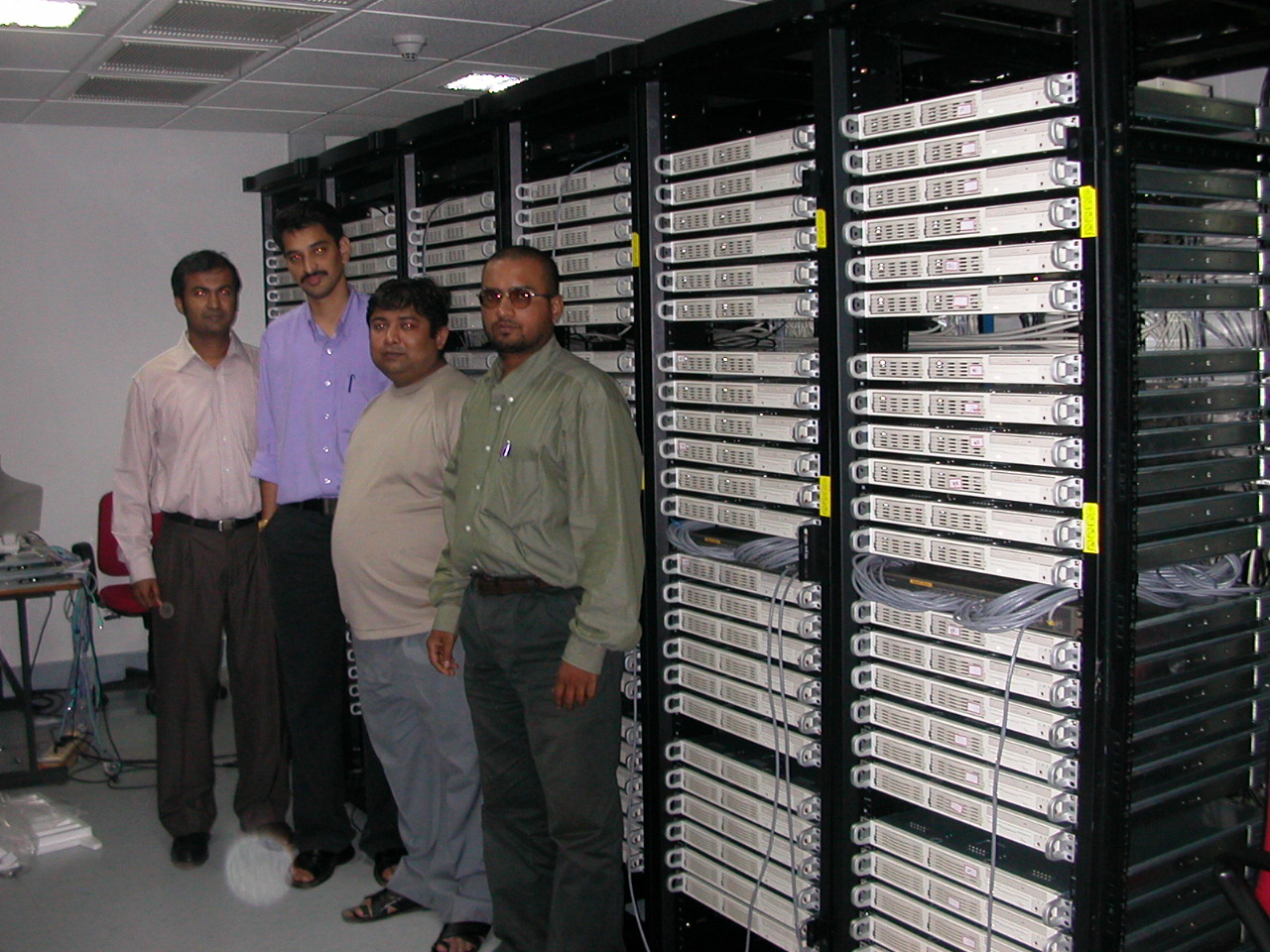 Left to right: Amal, Irfan, Hemant, Rao